We are now booking for Havnekampanjen 2023!
Do you want to be part of the campaign? Contact us for a non-binding offer on cleaning up your area. By participating in the campaign, we will include you in the program so that it will be advantageous in relation to mobilization and demobilization costs. Additionally, it is a great benefit for the environment!
We clean the ocean using our Natural Seabed concept.
Gentle and efficient cleanup without the use of divers.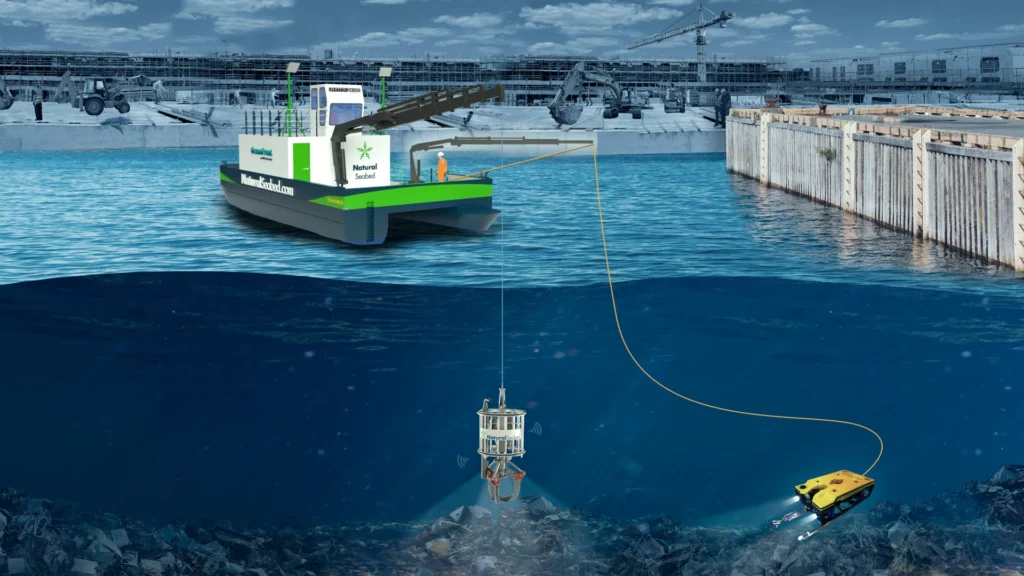 So far, the Natural Seabed Project has removed this amount of litter from the ocean:
94% of ocean litter sinks to the seabed.
Man-made waste has formed 5 floating continents.
This represents only 6% of total waste in the sea.
Solution
We will clean the ocean by using technology, innovative solutions and experience from other marine and maritime industries.
We specialize in retrieving man-made litter from the seabed.
Why
Our driving force is to preserve life underwater and preserve the ocean as the globe's heart and lungs.